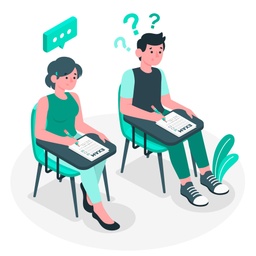 Vidya24 is provides a Systematic Approach for Learning from basic to the Exam level Questions through video lectures. Every topic is divided into many small learning Units and backed by Doubt Clearing, Student Week Area analysis and its improvement.
For Each Student three Basic Approach of Learning - (Calculative, Logical, Theoretical) is developed through Vidya24 Performance improvement Platform. So Increase your chance of Success
Enroll Today
Content Structure
Different Courses are Designs for student having different requirements. (Explore Here List of Courses) A student can Create his Own test/practice Session According to his requirements. The Content is strictly designed in accordance with the Exam Related Questions and Updated regularly.
Performance Improvement Platform
Vidya24 Technology Driven Platform Analyze every Student Performance and Suggest Improvement Areas. Backed by Data Science, Customized Test Session empower every student knowledge and skill. Speed and Accuracy required in the exam is Critically Analyzed and Worked upon.