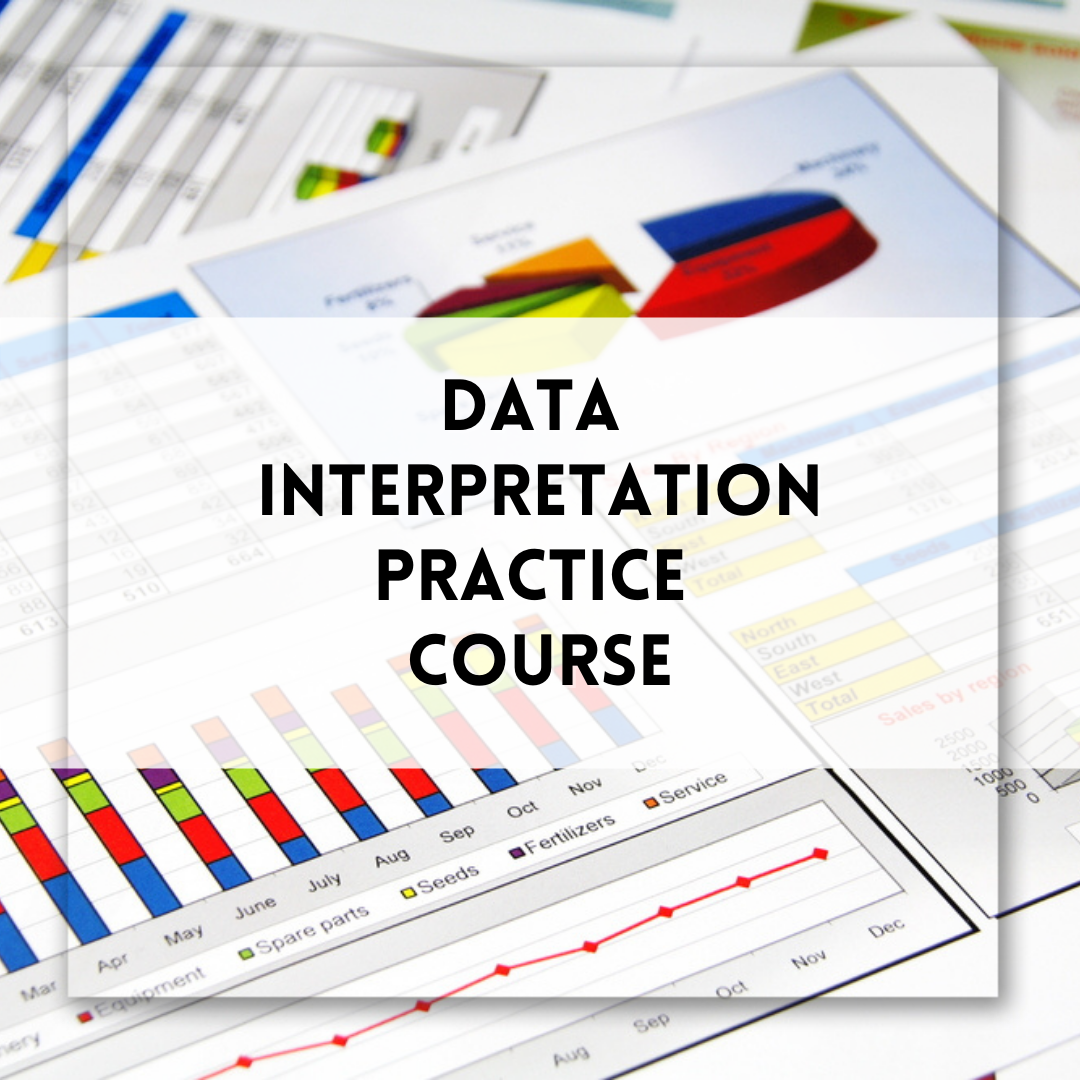 DI - Practice Course
Do you want to analyze yourself in Data Interpretation…??? 
Just Enroll Data Interpretation Practice Course and Attempt Practice Questions on each type of it – Bar, Pie, Table, Line, Caselets and Mixed Charts. Each DI Type is ended with an Easy to Advanced Level quiz to enhance your knowledge and Speed. 
Bar Chart - Practice Questions and Quizzes

-

0

Bar Chart Practice Questions Based on Vertical and Horizontal (25 Questions)

Deviation Bar Chart (5 Questions)

More than One Bar Chart (14 Questions)

Grouped Bar Chart (15 Questions)

Stacked Bar Chart (5 Questions)

Bar Chart Quiz - Easy Level (30 Questions)

Bar Chart Quiz - Moderate Level (30 Questions)

Pie Chart - Practice Questions and Quizzes

-

0

Percentage Value Pie Chart (5 Questions)

Degree Value Pie Chart (5 Questions)

Actual Value Pie Chart (9 Questions)

More than One Pie Chart (10 Questions)

Exploded Pie Chart (9 Questions)

Pie Chart Quiz - Easy level (9 Questions)

Pie Chart Quiz - Moderate level (30 Questions)

Pie Chart Topic Quiz - Advanced level (22 Questions)

Data Table Chart - Practice Questions and Quizzes

-

0

Single Table (25 Questions)

Two or More Table (2 Questions)

Missing Term Data Table (9 Questions)

Miscellaneous Data Table (10 Questions)

Cumulative Data Table (10 Questions)

Data Table Quiz - Easy Level (15 Questions)

Data Table Quiz - Moderate Level (30 Questions)

Data Table Quiz - Advanced Level (19 Questions)

Line Graph - Practice Questions and Quizzes

-

0

Single Line Graph (30 Questions)

Double Line Graph (25 Questions)

Three Line Graph (26 Questions)

Two Graph Comparison (17 Questions)

Four Line Graph (12 Questions)

Line Graph Quiz - Easy Level (19 Questions)

Line Graph Quiz - Moderate Level (30 Questions)

Line Graph Quiz - Advanced Level (30 Questions)

Caselets - Practice Questions and Quizzes

-

0

Venn Diagram (30 Questions)

Table Conversion (25 Questions)

Caselets Quiz - Easy Level (8 Questions)

Caselets Quiz - Moderate Level (30 Questions)

Caselets Quiz - Advanced Level (30 Questions)

Mixed Chart - Practice Questions and Quizzes

-

0

Combination of Table and Graph (5 Questions)

Combination of Different Graph (10 Questions)

Mixed Chart Quiz - Easy Level (7 Questions)

Mixed Chart Quiz - Moderate Level (30 Questions)

Mixed Chart Quiz - Advanced Level (17 Questions)
Bar Chart - Practice Questions and Quizzes

Pie Chart - Practice Questions and Quizzes

Data Table Chart - Practice Questions and Quizzes

Line Graph - Practice Questions and Quizzes

Caselets - Practice Questions and Quizzes

Mixed Chart - Practice Questions and Quizzes